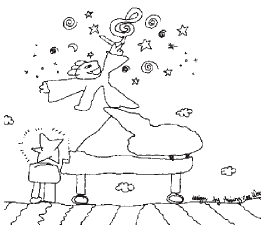 Piano Lessons in Brooklyn New York by Beth Anderson-Harold
Friendly, experienced teacher has taught at Brooklyn Music School, College of New Rochelle, Hebrew Arts School, and privately for years in Lexington, KY; Oakland, CA; & New York City.
Convenient Location in Prospect Heights across the street from the Brooklyn Museum. Take the #2 train to Eastern Parkway/Brooklyn Museum.
Let's talk about what you or your child would like to learn.
Call 718-636-6010 or e-mail beth@beand.com